Maroon and dark gray claystone pebbles in conglomerate and limestone unit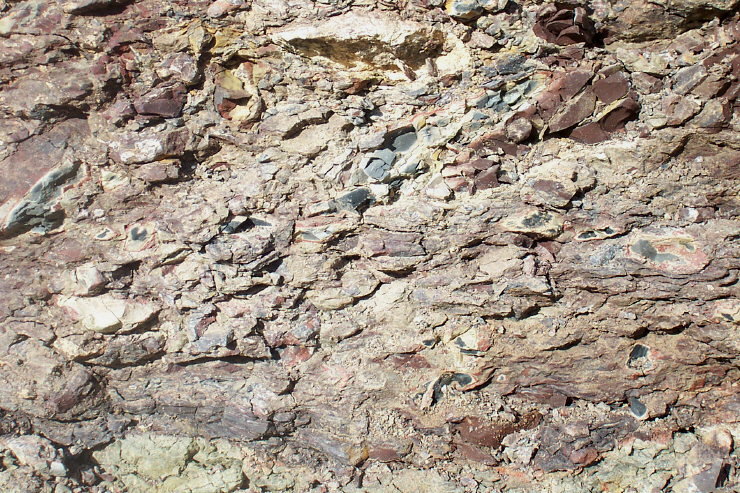 This portion of the conglomerate is dominated by claystone clasts, but
there is a prominent light-colored limestone clast at top center. Most of
the claystone clasts are maroon, but several are dark gray surrounded
by bleached rims. All of these claystone clasts were probably derived
from the Mulberry Member, parts of which were eroded when this
area was subjected to strong wave action shortly after its deposition.
Claystone clasts are not very durable, so they could not have been
transported far. The light greenish gray material at the bottom of the
photograph is in the varicolored claystone unit. Dusky red to maroon
iron oxide is concentrated just above the contact.

Return to Technical Discussion

Main Menu