Micritic limestone beds lapping onto algal mound facies in Worland Limestone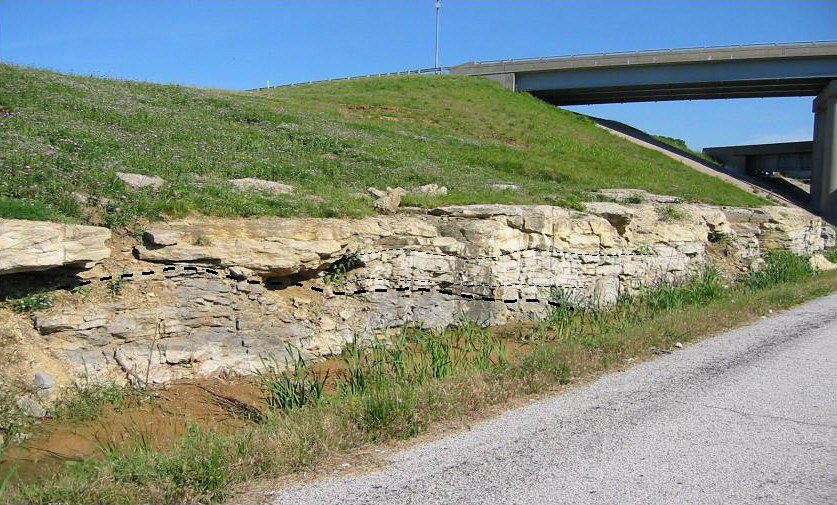 A heavy dashed line marks the top of the algal mound on the south side
of the I-70 overpass. The algal limestone has a distinctive bluish gray
hue. Light dashed lines trace bedding in surrounding limestone, showing
that beds thin and pinch out against the flanks and over the top of the
mound.

Return to Technical Discussion

Main Menu