Shale clasts at base of Mulberry Member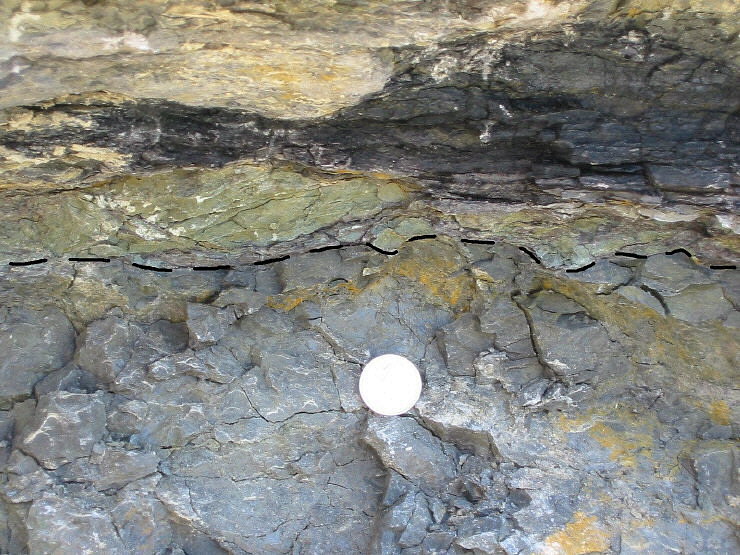 Erosional contact (dashed line) between the varicolored claystone
unit and Mulberry Member. Greenish gray claystone clasts rest on
the erosion surface. The clast zone is overlain by carbonaceous shale
grading to impure lignitic coal (see close-up). Here the Worland
Limestone (base shows at upper left) rests directly on the coaly layer,
and intervening units are absent. Note quarter-dollar coin for scale.

View close-up of coal

Return to Technical Discussion

Main Menu