The penciled in fish is then framed with a wooden frame, the lines
are drawn and the saw is used to cut out the square plate containing
the fish fossil.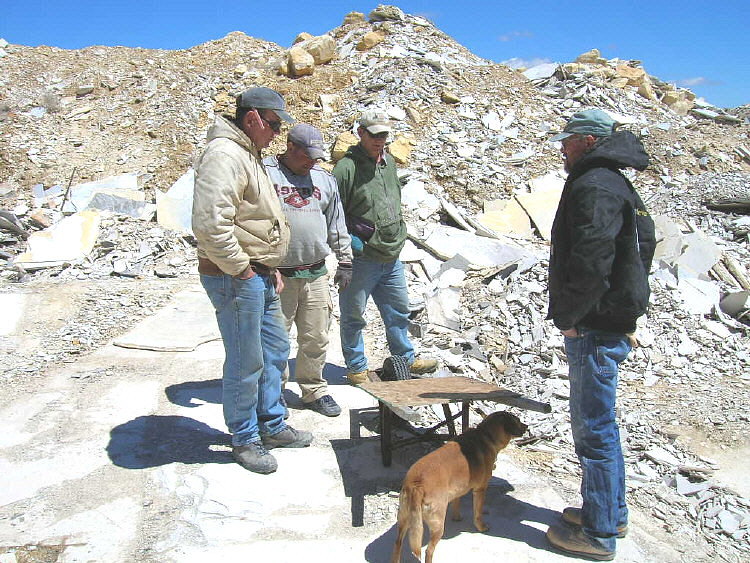 Jim Tynsky, quarry worker, Duane Tynsky, and Stewart all discuss the
virtures of the flat wheel borrow for carrying fish plates. Plates are
quite heavy for moving around the quarry before cutting out the fish.
Mass mortality plates are highly valued and are really heavy sometimes.
Click Here to continue


Return to 1st Page
Fossil Fish Digging in Wyoming