MAPS Fossil Show
April 1 - 3, 2016 Iowa City, Iowa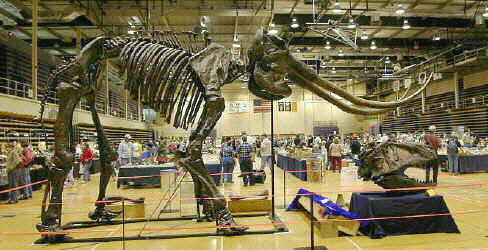 MAPS Fossil Expo Click on picture to Magnify
MAPS Fossil Exposition 38
April 1 - 3, 2016
Sharpless Auctions facility
5049 Herbert Hoover Hwy NE
Just North of I-80 (Exit 249)
Iowa City, Iowa
Google Map Click Here
Friday and Saturday 8-5 (Sunday 8-Noon)
Free Admission and Parking
World's Largest Fossil-only Show
Sponsored by: Mid-America Paleontology Society (MAPS)





Flash from the Past
A few (Fun) pictures taken at previous shows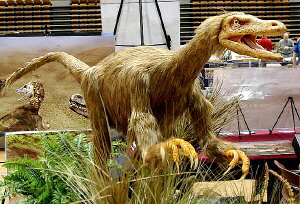 Click Here or on the picture





Jump Start Show
Clarion Hotel
2525 N Dodge St, I-80, Exit 246
Iowa City, Iowa
(319) 354-2000

Wednesday - March 30 thru April 1, 2016

Google Map: (Clarion Hotel) Click Here

The "Jump Start" show opens a few days before the MAPS Fossils Expo at
the Clarion Hotel. Many dealers arrive days before the fossil show
and open their doors to the public. The main focus is on fossils, however, some
will offer Gems and Minerals, Meteorites, Novelty items and Jewelry - to name
a few non-fossil related subjects.
Some dealers will arrive as early as Tuesday (March 29). Most dealers will have
arrived and open their doors to the public by Wednesday (March 30 ).





MAPS (Mid-America Paleontology Society)
Sponsor of MAPS Fossil Expo Show since 1979
"A love of fossils brings us together"
Mid-America Paleontology Society: Click Here